Computer Service Trivandrum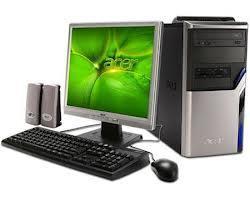 all brand Repair onsite services experienced service engineers call PRASANTH 9526572955
computer sales and services website

We offer Reliable and Quality computers services and support thiruvananthapuram.
Our basic computers services package starts from Rs. 250/- per Service.
** Does not include cost of parts.
Why are you looking for a new Computers Services Company?
Existing company

doesn't have enough knowledge

?
Is

not available

when you really need them?
They

doesn't care

about you or your business?
You have

frequent repetative problems

?

Don't have

experience staff?
Why Us?
Getting the right solution at the right time is very important for every business. Since 2005 we are successfully providing computers services to our clients. we have qualified IT team who understand the needs of businesses and are capable of providing required technical services.
Response Time:
We know computers are very important for your business to run smoothly. We promise as low as 2 hours of response time. (Our goal is 1 hour) We promise to be available when you really need us.
What will you get:
Quick and reliable services
Qualified IT Support Team to handle your computers
On-site visits
Preventive Maintenance Services
Instant Remote Support
Instant Phone Support
Monitor service both crt LCD Led
printer services laser and inkjet
Virus Removal Anti-Spam and Anti-Malware protection
Laptop Repairs
Data Backup and Recovery
Data Recovery
Installation and troubleshooting of various application softwares
Firewall Installation
Email Configuration and troubleshooting
Internet Connection Issues
Internet Security Issues
Windows XP installation and troubleshooting
Windows Vista installation and troubleshooting
Windows 7 installation and troubleshooting
Windows 8 installation and troubleshooting
Wireless installation and troubleshooting
Call us now for all your computers needs!
| | |
| --- | --- |
| | PRASANTH@9526572955 |
We are specialized in providing computers parts ,online tech support,computers support
Contact Us
thiruvananthapuram, Kerala 695007
Mob: 9526572955
Email: info@dascomputers.net